DISCLOSURE: this shop has been compensated by Collective Bias Inc. and its advertiser. All opinions are mine alone. #TeaProudly #CollectiveBias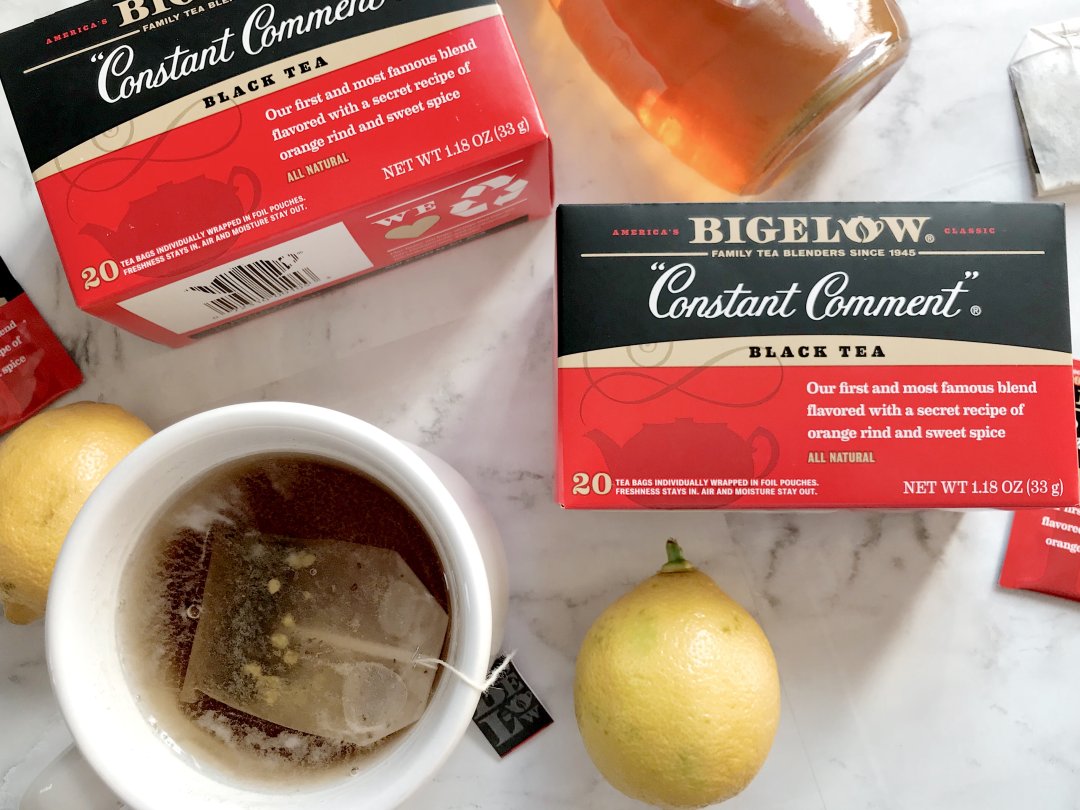 This Bigelow Tea campaign is focusing on "Tea Proudly" and how their brand holds such a deep and meaningful connection to families all over. It's one of those brands you're low key loyal to and you don't realize it. We've been buying it forever and I didn't even know! It's just what we always go to.
If you know me, you know my allergies – because, well, they're an issue literally every second of my life. If I'm lucky, about twice a year, they get way out of hand, and I end up just completely sick. Head cold, sneezing, coughing, sick. And my dad always made me tea! It was, and still is, his fix for everything.
"Tea and a hot shower. Go." He'd say to me.
The negative nancy in me would roll my eyes at his implication that it would actually help, but I did it anyways. And no, tea doesn't fix a cold. But it's a homey, cozy, temporary feel good that is so nostalgic to me and reminds me of home!
Green Tea. Black Tea. Whatever kind of tea we could find. Lemon. And tons of honey! It's a simple recipe but it's something we've been doing for years and continue to do! And after I moved out, it was something I loved to make at night before bed. It zenned me out, and I would turn down the lights, and just relax. It brought the comfort of home without actually being home, which I loved.
Now that I'm older, I enjoy tea more than when I'm just needing a dose of my dad's "fix it" tea, and Bigelow has the best collection to choose from. During the holiday season, we're always looking for something to put us the "holiday spirit", and the Constant Comment tea does just that. The spices and flavors are perfect for this time of year and will do the trick if you're feeling a little "out of the holiday mood" this year!
So turn on your Christmas lights, steep some tea, and put on a good Christmas flick!
How do you "Tea Proudly"? Is there any nostalgic connection you have to tea?
Find Bigelow on Social Media!
Facebook
Twitter
Instagram
xo, K